This San Diego, CA landmark hotel needed updates to their websites to meet WCAG 2.0 guidelines for accessibility.
We provided end-to-end service, working directly with their partner for continuous ADA audits throughout the development process. Through an extensive accessibility audit, we modified 100s of different touch points and components built by a previous team to enable a fully accessible, WCAG 2.0 experience.
This project touched on a variety of deep integrations and 3rd-party services. To solve for issues around compatibility with 3rd-party code, we both worked with the engineering teams at each vendor's to make long-term changes, in addition to short-term "stop gap" changes made to patch over the inaccessible code to ensure our client is accessible in the interim as well.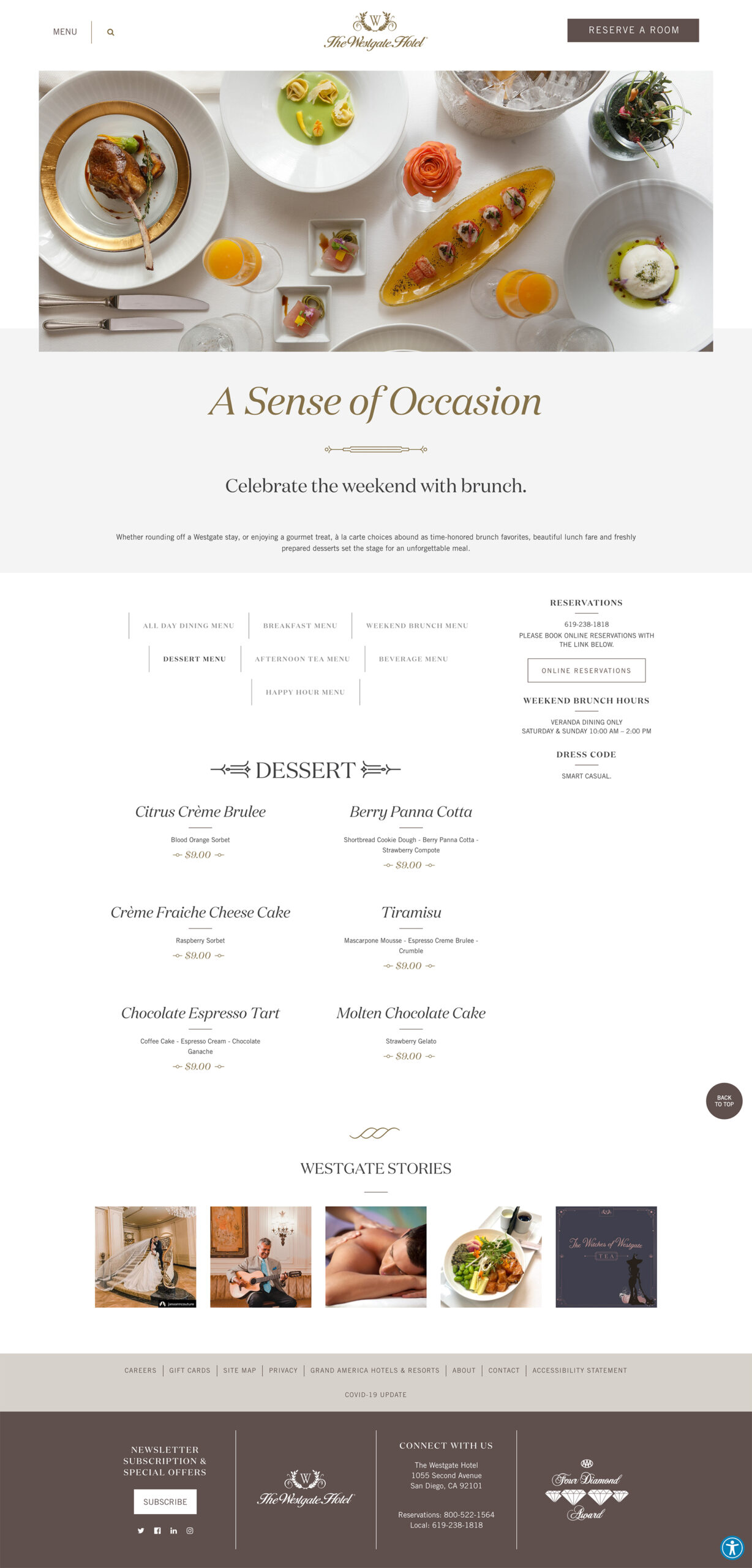 Among a variety of accessibility solutions in the site-wide audit and update for the Westgate Hotel is new functionality that allows screen readers to read each menu item aloud from the restaurant pages throughout the site. This audio provides more hotel guests with the same luxury experience that makes Westgate such a landmark hotel.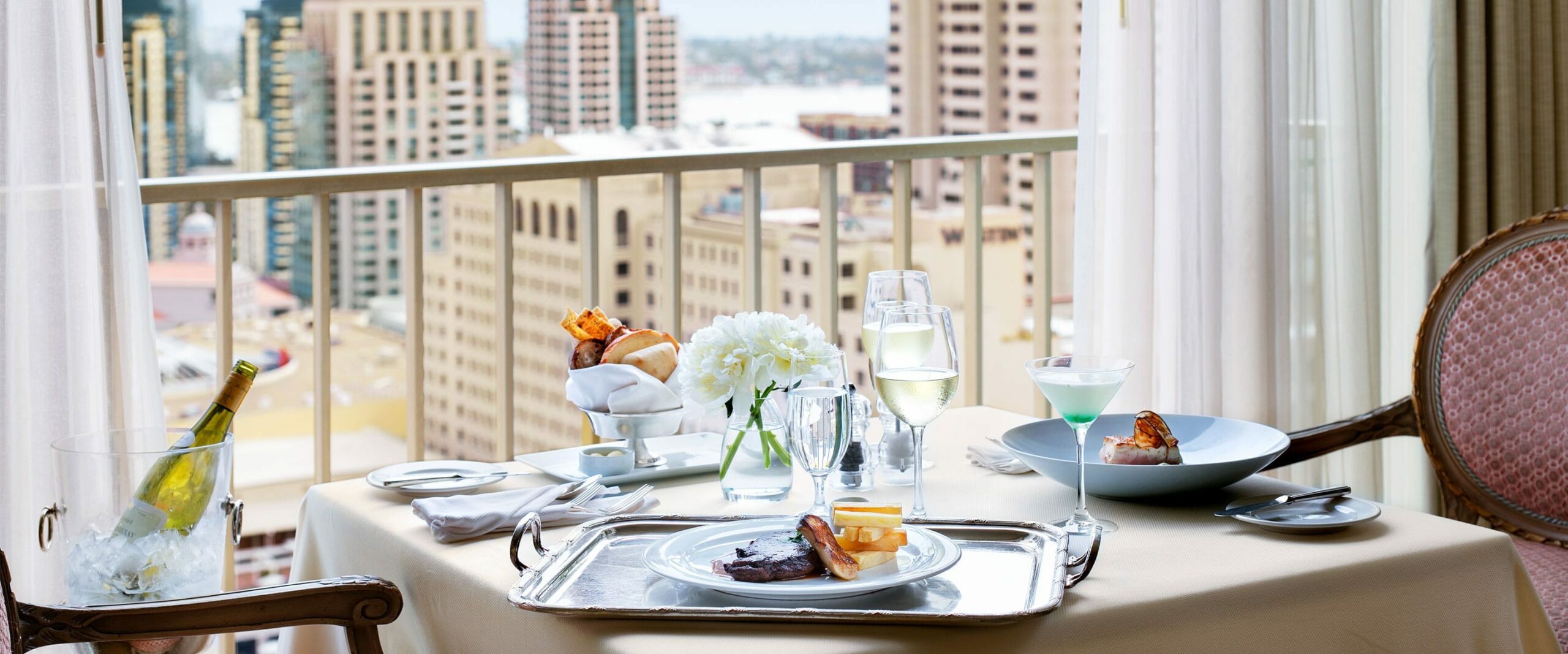 Accessible luxury and hospitality
The result ensured that all details and pages of the site, including extensive modifications to interfaces for event maps, online bookings, and dynamic restaurant menus were 100% compliant according to a strict set of standards while never sacrificing functionality or form.