Premium cannabinoid wellness
FULL SPECTRUM CBD OIL, CAPSULES, & PET PRODUCTS
Featured deliverables:
eCommerce
Subscriptions & recurring revenue
Marketing
NuLeaf Naturals creates full spectrum CBD oils, capsules and pet products.
Through a process of CO2 extraction, NuLeaf Naturals is able to yield a more potent blend of product without harsh chemical solvents.
To extend their existing product suite into recurring revenue, NuLeaf Naturals asked us to build Subscribe & Save functionality into their product pages and checkout process. The new feature also provides potential customers with valuable information about the billing process and savings to build trust prior to purchase to convert new and existing customers alike.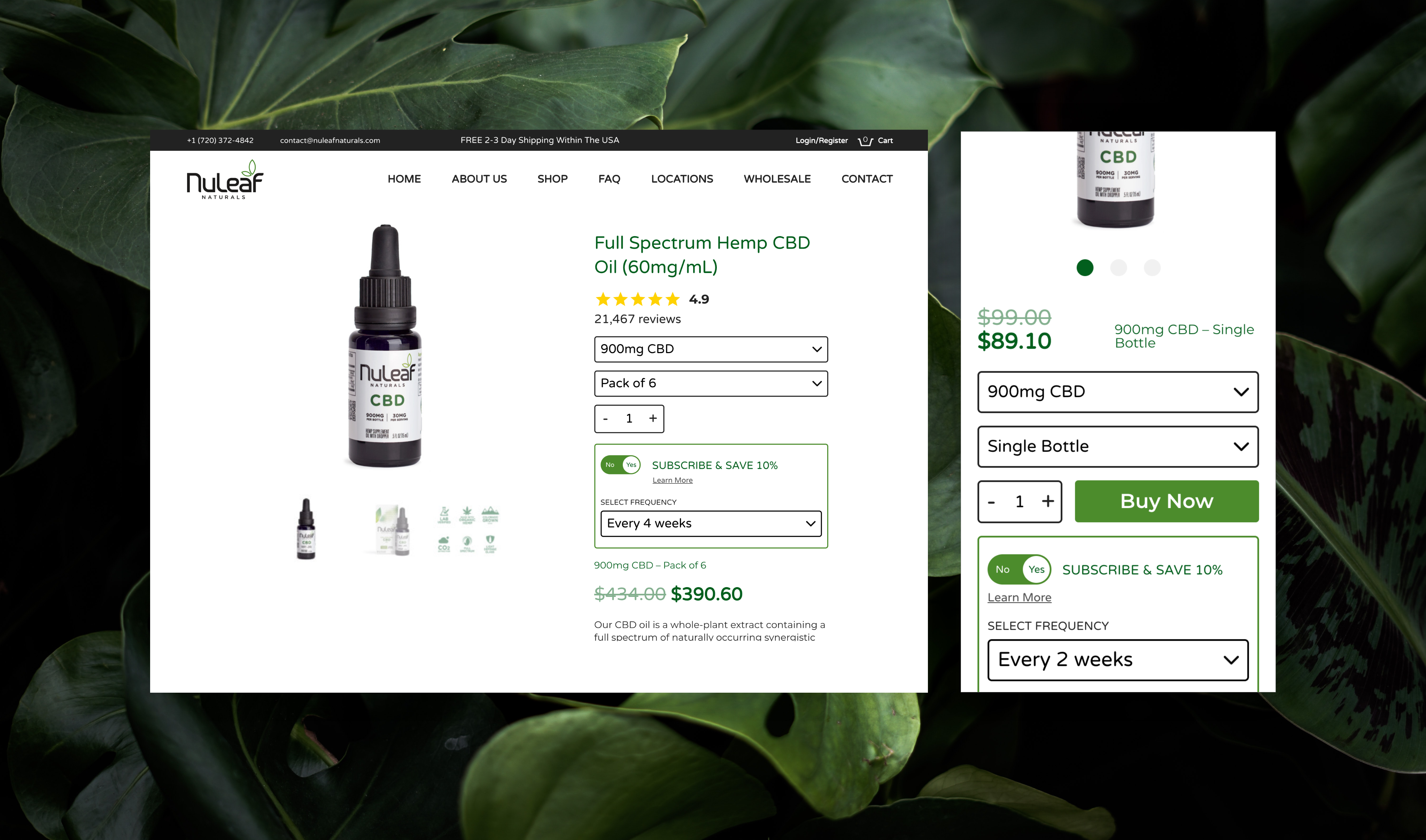 Recurring revenue
A recurring wellness program with savings
NuLeaf Natural's recurring subscription products are a wellness program to provide customers with their favorite products without the hassle of repeating the same order. Automatic billing and shipping provide a stress free solution to a product set that's often re-ordered regardless.
The functionality allows customers to choose between a variety of product variations to subscribe for 10% savings every shipment.
See the subscription functionality in action at NuLeafNaturals.com.
Customer Education
Trust & simplicity in the subscription process
The modal accompanying the subscribe & save functionality includes information on the subscription process, building trust and confidence from end-to-end of the customer experience.
By investing in high-quality user experience and functionality, NuLeaf can automate billing and delivery for a service and products their customers are confident in buying in regular intervals.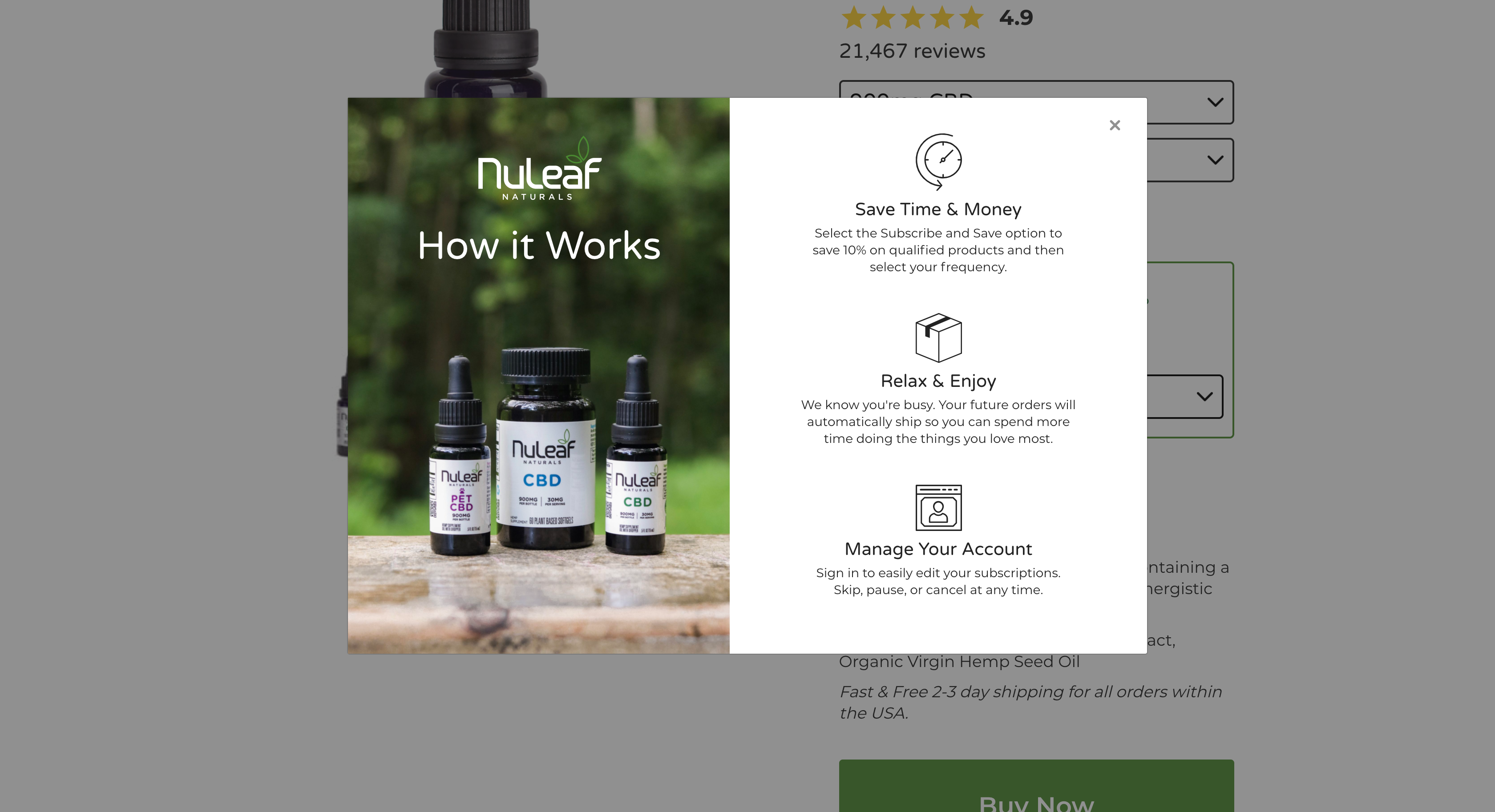 Learn more about cannabinoid wellness at NuLeaf Naturals.com:
Cannabinoid receptors located throughout the body are part of the endocannabinoid system (ECS), which is involved in a variety of physiological processes. When absorbed by the body, CBD increases the ECS's ability to promote balance and optimal health. CBD is non-toxic and non-intoxicating.

NuLeaf Naturals Full Spectrum CBD Oil