Shopify Plus Services
Everything your store needs to take off and fly.
From store refreshes, complete migrations to Shopify, and full builds from the ground up, our team has you covered. We bring together a variety of specialties and backgrounds in marketing, branding, engineering and design to deliver comprehensive solutions that achieve our clients' biggest goals in e-commerce.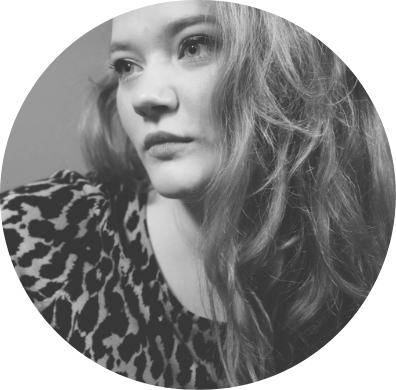 Lara Chelak Project Lead
Development & Design
We build beautiful and intuitive online store experiences that delight customers and build your bottom line. We've crafted custom themes for multimillion dollar businesses, designed entirely new brand identities from the group up, and delivered complex migrations for stores with 1000s of products and essential customer data. We also build custom applications and solutions to connect your products to experiences that keep customers coming back for more.
Custom Theme Development
Building an original shopping experience with a custom Shopify theme requires deep understanding of your customers needs and interests. That's why we work closely with every client throughout the design process to refine each iteration as we solve the unique goals and needs of your business to deliver an experience that connects customers to the core value of your brand and products.
Theme Customizations
Your e-commerce website needs to scale at the same rate as your business. That's why we provide tailored theme modifications to enhance targeted areas of your user experience or functionality with exactly what your customers need, and nothing more.
Headless Commerce
Headless Commerce provides brands with an opportunity to control every aspect of the online shopping experience. In addition to speed and performance enhancements, headless Shopify e-commerce allows brands to customize their stores far beyond the limits of traditional Shopify websites.
Custom Applications
We build custom applications that connect the unique needs of your business to the technology that runs your entire business. Custom applications provide opportunities to leverage advanced functionality behind the scenes to achieve solutions such as improved back-of-house processes to complex functionality that delights and engages customers.
Custom App Integrations
For most businesses, a "default" user experience is never enough to meet the quality that defines your brand. We've integrated an incredible number and variety of applications in the Shopify App Marketplace to craft unique experiences with branding, customized interfaces, and even completely custom functionality that adds unique customer opportunities to sell your products.
Subscriptions
Recurring revenue is one of the best ways to strengthen your business and customer loyalty and achieve high-growth status. We work with ReCharge and a variety of Shopify subscription specialists to provide your customers with a straight-forward subscription experience that not only converts customers into repeat customers, but that can also be easily modified anytime.
Marketing & Customer Experience
We work with customers to strengthen their existing growth channels and completely re-imagine new ways of approaching and attracting customers through both original creative work in addition to strategy crafted for your in-house teams.
Email & SMS Marketing
Email and SMS marketing is an essential growth channel for e-commerce businesses, and not all email services are equal. That's why we work almost exclusively with Klaviyo to optimize brand messaging, engagement, and more through creative and technical solutions, including everything from fresh messaging that attracts customers and repeat purchases to targeting that gently taps consumers with the right products at the right time.
Digital Marketing Strategy
Our team combines our unique creative skills with years of technical know-how to leverage digital experiences that attract customers in addition to long-term loyalty. From segmentation that connects customers with products that are most likely to match their affinities and needs to gorgeous visual campaigns that delight and attract customers via content marketing and social media, our team has your e-commerce marketing needs covered.
SEO Audits
Search engine optimization for online stores requires precise integration with your ratings, review, and meta data systems, including Google Rich Data. Our theme development and app integration methods ensure that your product data is always compliant with the latest search engine needs. Our content and creative teams also build content strategies around target keywords for your team to leverage in-house in addition to read-to-publish content crafted by our team.
Copywriting
The success of any online store involves well crafted copy not only on each product detail page, but throughout your entire e-commerce website. From homepage messaging that connects customers to your brand's mission to product descriptions that set the scene for customers to imagine your product in their hands, our copywriting team has your brand messaging and go to market needs covered.
Additional Services
In addition to design, development, and ongoing marketing, our team of technical experts and creatives provide analysis and ongoing services that propel your online store exponentially towards growth and success.
Conversion Optimization
An online store not only needs to connect customers to your brand's core message and mission, it also needs to convert them into a completed sale after finding products they love. Our conversion optimization audits dive deep into each step of the customer journey, from initial landing on a product detail or collection page all the way through the checkout and the thank you pages that will keep customers coming back for more.
UX Audits
Similar to our Conversion Optimization audits, we look deep into your website's user experience to detect where improvements can be made to simplify existing technology or user flows in addition to new improvements that enhance existing parts of your store and brand.
Ongoing Feature Retainers
Small, iterative improvements are a perfect way to scale your online store to meet the growing needs of your customers as your business scales. Our monthly retainers provide both regular check-ins with our team to discover where we can find the quickest, targeted solutions for your business' current objectives in addition to continuous feature enhancements and changes any time you need them.
Migrations
E-commerce migrations require careful consideration of many technical and operational factors including differences in platform functionality, changes to search engine optimization, customer data, product data, and so much more. We leverage years of expertise migrating brands with 1,000s of products and complex customer data profiles to ensure your move to Shopify is successful and seamless.
The Industry Leader in E-Commerce
Shopify Plus is the global leader in e-commerce. The universal Shop Pay checkout experience allows customers to input their payment information just once with the ability to later use it at any other Shopify Store, instantly. Shopify Plus also provides enterprise and high-growth customers with robust capacity as their performance needs grow in addition to highly-specialized integrations with complex backend needs to automate your business.
Learn More

Our Partners
Here are just a few of the partners we work with regularly to propel our clients to a high-growth path.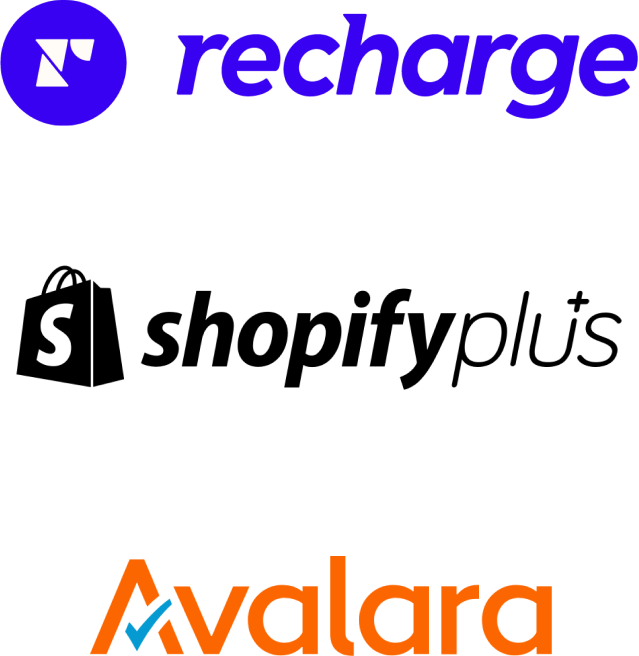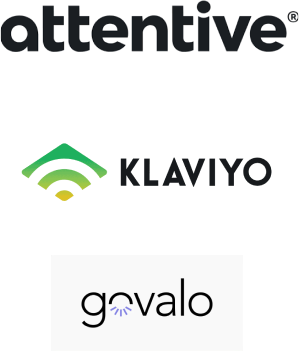 Ready to take off with high-growth?
Our team is ready to match your needs and objectives with solutions that elevate your business to exponential growth. Contact us to provide a quick overview so that we can connect, provide you with a comprehensive statement of work, and then get started.
Contact Us