Rebuilding a D2C eCommerce platform provides brands with incredible opportunities to both build technology into their business to solve long-standing obstacles and hone user experience with design and functionality that drives revenue, user engagement, order size, and repeat visits.
For Milani, our recent work included the development of a new eCommerce website based on a complete redesign in addition to the integration and communication of over 19 public and private Shopify applications.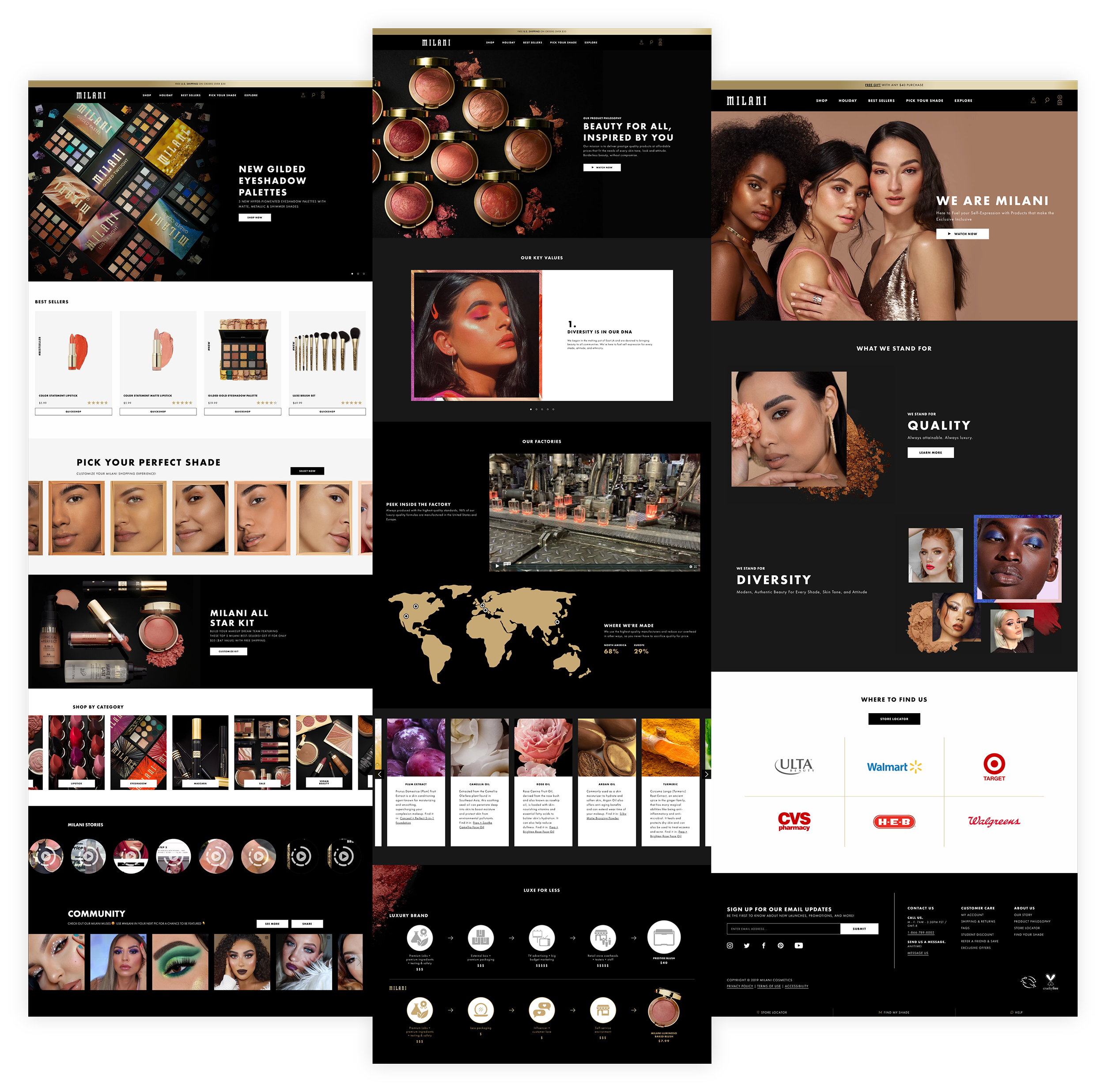 Working with Milani to refine a wishlist of incredible new features to introduce to customers as we completed eCommerce development, the redesigned platform features a UX that focuses on achieving conversions through a suite of new technical features.
These include smart quizzes, personalized shopping experiences, content-based shopping experiences featuring interactive videos and how-to supplements with influencers, and a complex integration with Flow IO to localize the sales funnel across multiple countries to increase sales internationally.
The new interface and functionality allow Milani more to connect more closely to customers to strengthen its D2C business. The new MilaniCosmetics.com provides new omnichannel opportunities to continue to support Milani Cosmetics as an industry leader and grow the brand the many spaces critical success in D2C beauty and cosmetics.
Read our latest case study about our work with Milani Cosmetics for further insight into the effect of significant, long-term changes to your eCommerce technology.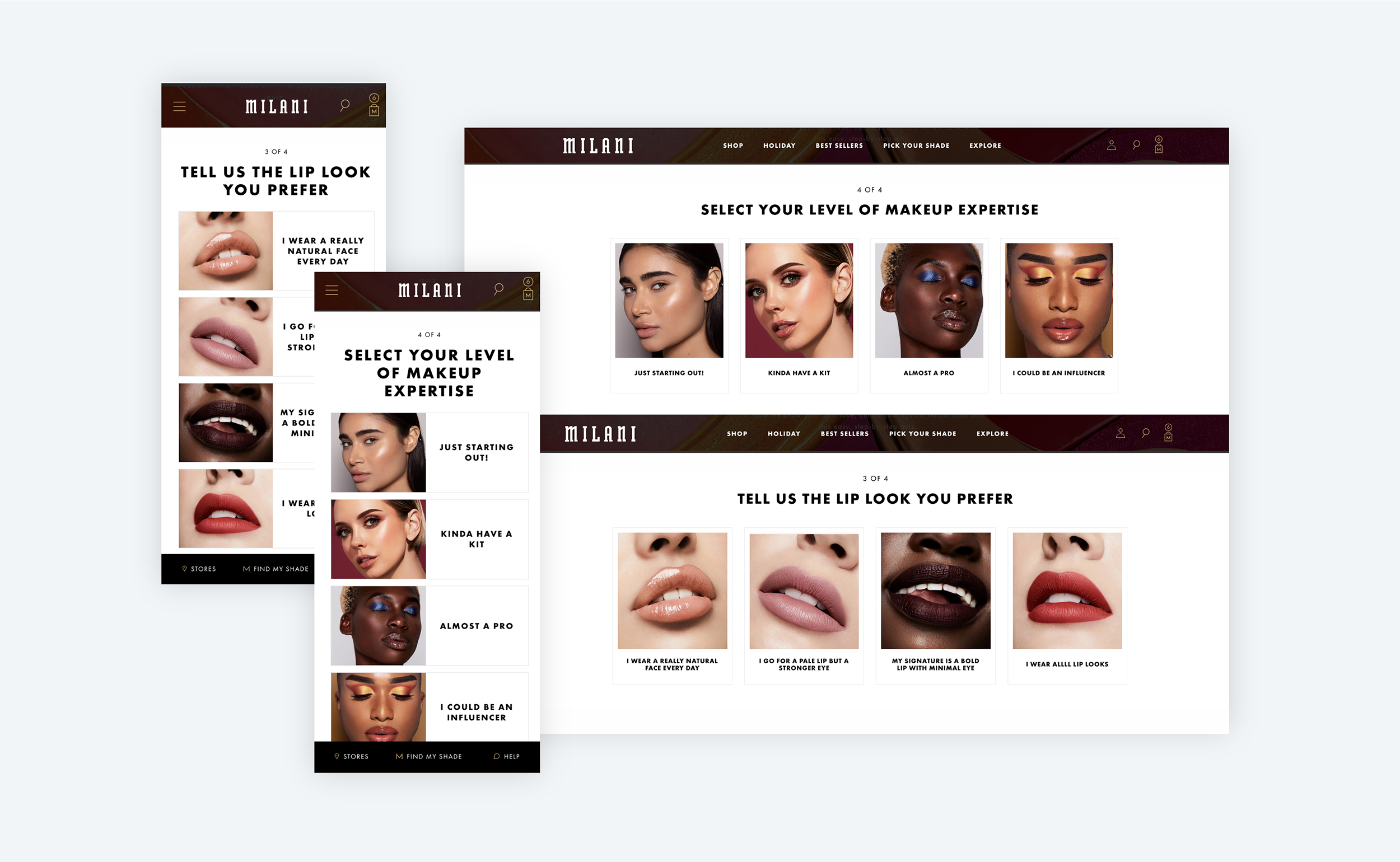 Page builders and components available across multiple templates places the power for control and customizability in the hands of Milani's team. As a result, the Milani team can quickly build new campaigns, content, product launches, and partnerships.
The product detail page provides multiple points to connect with current and potential customers in the long-term through meaningful, authentic content on platforms such as Instagram in addition to other forms of social proof with a focus on product quality.
Lara Littlefield is a software engineering leader, full stack developer & entrepreneur. As the founder of the technology agency New Basis, she specializes in developing custom web and native applications, SaaS, enterprise software, eCommerce platforms, and marketing websites for clients such as Milani Cosmetics, Ouai Haircare, Aol Ventures, Columbia University, New York University, and more.